The people who built New Grange in Ireland over 5000 years ago were trying
to reach for the stars in a mysterious way. They built Great stone monuments,
with Astronomical precision, in the hope that the stars would open up there secrets. Even now, on the shortest day of the year, the astronomical clock that is New Grange is still ticking precisely. When the sun rises on the morning of the winter Solstice, the Great Chamber Lights up in all its glory. Only on that one day. That is a 5000 year old machine that still works perfectly.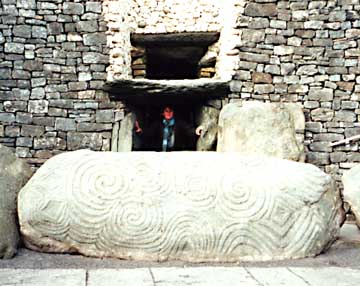 That is part of the History and depth of our great Island. The Island of Ireland. 5000 years later, we now have the technology to transmit to the
stars, and more important, we can Listen to the messages that other
civilations are sending to US. Join Me in the SETI quest to find that Life.
Click here and join Me for what is a truely Nobel endevour that would have
made our ancestors proud. Join PADDY'S in SPACE.

IF YOU DONT JOIN MY TEAM THIS IS WHAT WILL HAPPEN TO YOU!
PADDY'S IN SPACE RECRUITMENT METHOD
PLEASE DO SIGN UP NOW!


If you are looking for a realy good team,
why not have a look at
our super web site!

PADDY'S IN SPACE web site. And Book Mark It!!.... in your ***Favorites***

And remember, YOU DONT HAVE TO BE IRISH TO JOIN!!

It's all just good fun!!!!

PADDY'S IN SPACE is 100% certin to be the first
team to detect the Aliens.



____________
Click here to join PADDY'S IN SPACE